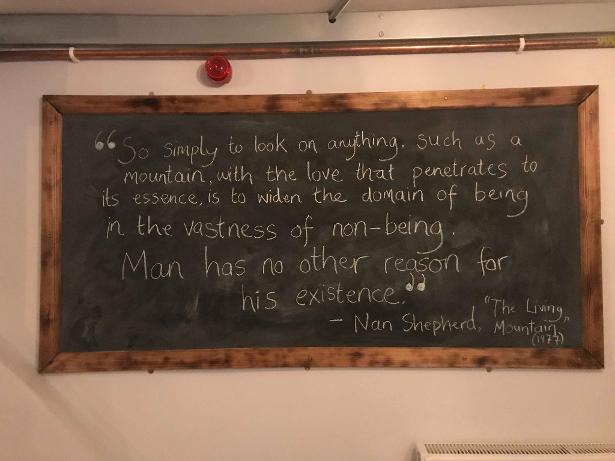 An annual evening to celebrate the life and wonderful work of Nan Shepherd. An ongoing conversation and exploration surrounding the relationship between women and landscape and the specificities of place- in this case Aberdeenshire, Scotland.
Nan Shepherd Night has been running for two years.
2018- A walk along the tidal River Lea, London. Performances and readings followed by Shepherds (gardeners) pie and seasonal veg.
2019- Co-hosted by The Pod Cafe, Coventry. Performances, readings and an address to a vegan haggis.